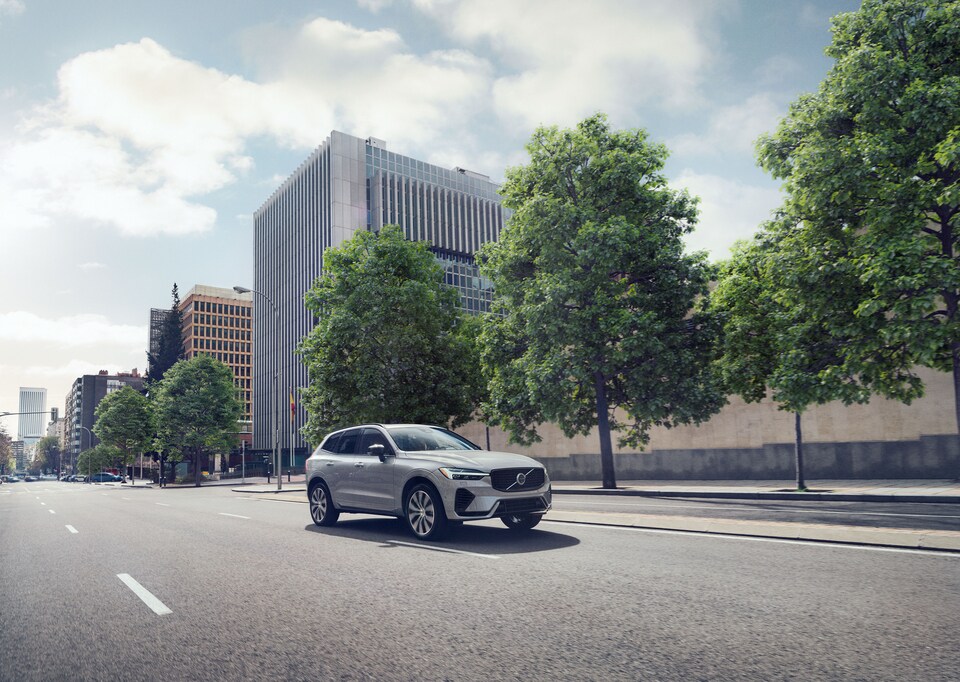 As a leader in the premium car space, Volvo has embraced its responsibility to help bring about a more sustainable future for automobility. As a result, the luxury automaker has gradually expanded its electrified offerings. In addition to its Recharge line of plug-in hybrid and pure-electric vehicles, Volvo has introduced new mild-hybrid versions of its T4, T5, and T6 engines. These "B" variants were rolled out to select models in 2022 and are now standard equipment in its combustion lineup for the 2023 model year.
As Volvo prepares to transition to 100% battery power by the end of the decade, the new B4, B5, and B6 powertrains are a way to improve efficiency and reduce the environmental impact of its lineup while its long-term electrification strategy unfolds. Discerning Connecticut drivers from Old Lyme to Windham and beyond can access the latest Volvo mild-hybrid vehicles here at Secor Volvo Cars in New London.
What Is a Mild Hybrid?
Volvo's mild-hybrid models utilize a 48-volt electric motor and a small, dedicated battery to harvest and store energy that's typically lost during deceleration (regenerative braking). This energy is then redeployed to assist the combustion engine during situations such as ignition and stop-starting. By lightening the engine's workload, the system helps increase EPA-estimated combined ratings by 1, 2, or 3 mpg, depending on the model. It also helps reduce emissions and provides smoother, more responsive acceleration.
Which Volvo Models are Mild Hybrids
Volvo offers three versions of its mild hybrid system:
Test-Drive New Volvo Mild Hybrids near Groton and East Lyme, CT
Get in touch with Secor Volvo Cars today to learn more about the latest Volvo models, hybrid and EV ownership, and available reservation and financing opportunities. If you'd like to explore the premium accommodations, amenities, and performance of a new Volvo mild-hybrid car or SUV firsthand, we welcome you to visit our dealership in New London, CT, where you can get behind the wheel for a test drive. It will be our pleasure to assist you.
B4: This turbocharged 2.0-liter four-cylinder engine makes 194 horsepower and 221 pound-feet of torque and pairs with an eight-speed automatic transmission and front-wheel drive. It comes standard on the Volvo XC40 subcompact SUV.


B5: This higher-tuned 2.0-liter turbo-four increases output to 247 horsepower and 258 pound-feet of torque. The B5 FWD is standard for the S60 sedan and XC60 compact SUV. An all-wheel-drive version is available for the S60, XC60, and XC40 and is standard in the V60 Cross Country wagon and XC90 midsize SUV.


B6: This twincharged version adds a supercharger and standard all-wheel drive to the 2.0-liter turbo-four, boosting performance to 295 horsepower and 310 pound-feet of torque. It's standard in the S90 sedan and V90 Cross Country wagon and available for the XC60 and XC90.