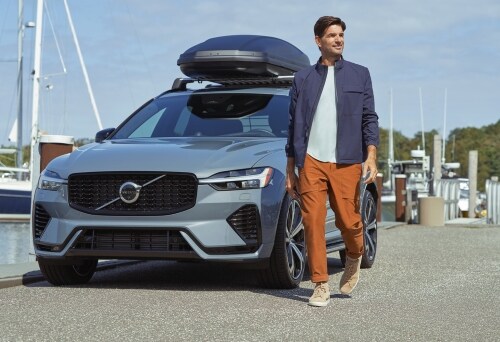 If you appreciate the goal of an electric vehicle but need some extra range for your daily tasks, a Volvo Recharge plug-in hybrid model may prove to be the ideal solution. At Secor Volvo Cars in New London, CT, you can find a Volvo Recharge Plug-in Hybrid model for every lifestyle.
The Volvo Plug-in Hybrid Powertrain
No matter which model you choose, each Volvo Plug-in Hybrid model features the same great powertrain. It starts with a 2.0-liter turbocharged and supercharged four-cylinder gasoline engine and adds an electric motor on the rear axle for all-wheel drive performance. Together they make 400 horsepower and 472 pound-feet of torque and up to 59 MPGe. On electric power alone, this powertrain offers up to 39 miles of range before you need the gasoline engine, allowing you to travel between East Lyme and Groton, CT without burning a drop of fuel.
Volvo Recharge Models
You can find a variety of new Volvo models with the latest plug-in hybrid powertrain, including the Volvo S60 and Volvo S90 luxury sedans. These cars offer the greatest electric-only range and fuel efficiency of the group, owing to their lower weight and aerodynamic shape. Those looking for a plug-in hybrid SUV can enjoy either the Volvo XC60 Recharge five-seat model or the Volvo XC90 Recharge three-row luxury SUV when you need the added passenger and cargo space. And because all plug-in hybrid Volvo models come with all-wheel drive as standard, you'll have no trouble dealing with the winter roads around Old Lyme and Windham CT.
Visit Our Dealership Today!
Experience the performance and efficiency of a Volvo Plug-in Hybrid model when you visit our New London, CT dealership for a test drive today!