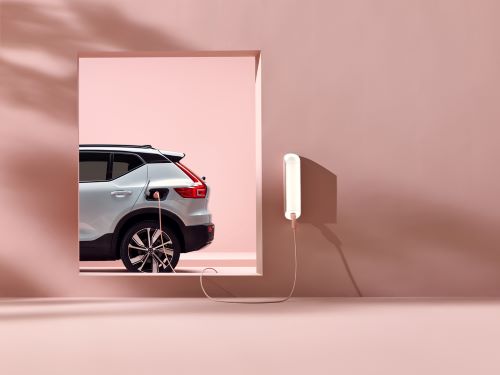 By now it's no secret that the automotive industry is pivoting toward an electrified future. For a brand like Volvo, that has always been focused on safety and sustainability, this movement is about more than just keeping up with the competition. Like they've done for generations, Volvo is pushing ahead toward the future with a commitment to electrify their entire lineup within the next three years.
Current Volvo EVs
The current crop of Volvo electric vehicles includes the Volvo C40 Recharge Crossover and Volvo XC40 compact SUV. With each of these, you'll get a 402-horsepower electric motor and all-wheel drive, plus over 200 miles of range per charge for a confident EV driving experience. Plus, the interior is comprised of recycled materials for an even more sustainable take on the EV.
Looking Ahead
Currently, Volvo's entire fleet of vehicles features some form of electrification. Mild-hybrid models are available with the Volvo S60 and S90 sedans, as well as the Volvo V60 Cross Country and V90 wagons. These systems add an electric boost for low-speed driving and stop-start traffic, helping improve efficiency and reduce urban emissions when they are typically at their worst.
In addition, plug-in hybrid powertrains are available on nearly every new Volvo model. These offer up to 39 miles of fuel-free driving before kicking over to the combustion engine, so you can tackle most daily commutes without burning a drop of fuel. Visit us today to test drive a Volvo XC60 Recharge Plug-In Hybrid or the more spacious XC90 Recharge Plug-In Hybrid.
Volvo Recognized for Leadership in Climate Action
For their efforts in cutting emissions and becoming a climate-neutral company, Volvo has achieved an A rating from the environmental group CDP. Out of more than 13,000 companies, Volvo ranked in the top tier for mitigating climate risks while cutting emissions.
By 2030, Volvo plans to offer nothing but electric vehicles, and you can see the performance and tech of this emerging platform by test driving a Volvo C40 or XC40 Recharge in New London CT today!